UPDATE June 2021: Behaviour consultations are continuing via Zoom and face-to-face where appropriate.
CLICK HERE for current details and prices.
CLICK HERE for information on cat consultations.
Behaviour Consultations
We expect a great deal from our pets.  Sometimes they don't conform to all our expectations and problems can arise from their behaviour.  The behaviour may actually be normal for that animal but deemed inappropriate by the owner in those circumstances.  Alternatively the animal may actually be suffering due to the behaviour.
The role of the pet behaviour counsellor is to advise the owners about how best to deal with these unwanted behaviours and resolve the issues.  Most problems can be modified or cured with the correct methods using systems of rewards.  Our aim is to help you to have a well-behaved pet, acceptable to your family.
Dog behaviour issues may include: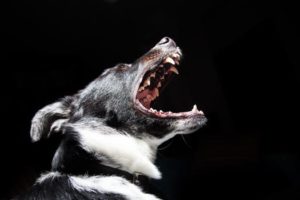 Aggression towards people or other dogs
Phobias (thunder, fireworks, guns, traffic etc.)
Barking at home, in the car, or on walks
Food guarding
Chasing (livestock, cats, postmen, cyclists etc.)
House soiling and indoor urine marking
Separation problems
Over-excitement
Cat behaviour issues may include:
Spraying in the house
Indoor urination and defecation
Scratching carpets and furniture
Aggression to people
Aggression in multi-cat households
Nervousness
Introducing a cat into the household with minimal stress
If you are experiencing difficulties with animals other than dogs or cats, please contact us as we may be able to offer help or recommend someone else with specialist knowledge.
Consultations
Consultations will be with either Erica Peachey or Kim Hope – both Full Members of the Association of Pet Behaviour Counsellors (APBC).  This means they have reached the academic and professional requirements needed to meet the standard of a Clinical Animal Behaviourist set by the ABTC.
The first step is to obtain a written referral from your own veterinary surgeon. This is to ensure that there is no medical problem causing or contributing to the behaviour. The referral can be in the form of a letter or on the referral slip (click here to download). Please note that the referral must include the signature of the referring veterinary surgeon.
Home Visits
We usually visit you in your own home.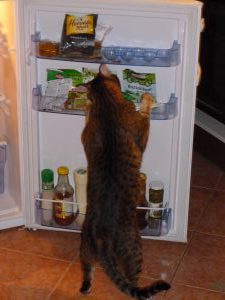 A consultation would normally take around two and a half hours.
As well as meeting your pet, we like to see all members of the family, and any other pets who could be influencing the situation.
A full history will be taken and a personalised programme discussed.
You will be asked to keep in close contact, afterwards, on the phone and/or by email.  We then discuss progress and discuss the next stage.  You are asked to phone or email as often as you like, there is no further charge for this.
If another visit will be helpful, this is at a much reduced cost. For many problems involving aggression, further visits may be required.
Telephone Consultations
In some cases, telephone consultations are possible. However, some problems are not suitable for a telephone consultation – these would include any problems involving any kinds of aggression as in such cases, it is essential to see the dog or cat.
Fees
Home visits within 10 mile journey of West Kirby                    £210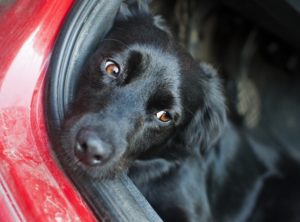 Home visits 10 to 20 mile journey from West Kirby – £250
Home visits 20 to 30 miles – £260
Home visits 30-40 miles – £280
Home visit 40-50 miles – £300
*over 50 miles price on application
The initial fee covers the consultation, a report, a copy of which is sent to the referring veterinary surgeon, and the follow up support which is required over the telephone or email.
Where a follow up consultation is required, this is available at much less cost. Normally, the fee would be £50 (plus travel if necessary).
Follow-up rehabilitation sessions are usually £40 (plus travel if necessary) for a one hour session.
Most major Veterinary Insurance policies will cover fees as we work solely on veterinary referral. Check with your own policy.
Once you have a signed referral, please contact the office to arrange a consultation.
Please note, if you need to cancel, the full amount for a behaviour consultation will need to be paid if less that 24hours notice if given.   If less than three days notice, half the consultation fee will need to be paid.